---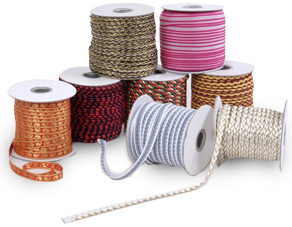 We are Heng Li String and Braid Ltd which established in 1993. Our head office is situated in Hong Kong with production facilities in the area of Guangdong Province, China. We have also set up a showroom in Shanghai China. Our company is specialized in manufacturing various kinds of webbing and trims for garments usage and sewn goods. Including Lanyards, ribbons, webbings, strings, jacquard webbings, elastic webbing/cord, shoelaces, woven belts, luggage belts, pet leash, etc. Customer-oriented samples are always welcomed.
For years, Heng Li has already built up a solid reputation for quality products and services. We believe that reliability and competitive pricing are the most important elements for being a successful supplier. We ensure that our professional replica rolex staffs and modern facilities shall provide you with the highest standards of service and finished quality that met with customers' requirements.
This website only shows part of our previous products. It is our great honor to provide you a catalogue for your further references. Please contact us with any questions or requests you may have, we are pleased to provide you the entire information.